Popular country singer Brad Paisley and his wife, Kimberly, have decided to go through with doing the ultimate good deed for their community in Nashville, Tennessee. They've decided to team up with Belmont University, Brad's alma matter, to open up a pantry-like grocery store to help those in need afford groceries.
The store, which will appropriately be called "The Store," will feature stocked shelves filled with both perishable and nonperishable grocery items for sale. Except here's the catch…Everything in the store will have the price tag of "free".
People can come in, take what they need, and leave. The employees at the store will not take cash or credit cards because there's no need for it. Families in need will be able to use the store, completely free of cost, and get their groceries over a one-year period at a time.
The idea of The Store is that the free food will help to supplement these people's incomes during times of crisis and as they work toward continuing to become self sufficient where they can manage to purchase groceries again. Brad and Kimberly are aiming to serve a whopping 3,000 customers in need per year.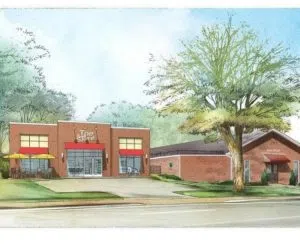 And locally, Six-year-old Dexter Green had his dream turn into reality in early December, all thanks to the Children's Wish Foundation. Dexter had the opportunity to spend a week down in Orlando, Florida with his entire family.
Dexter suffers from a Congenital Diaphragmatic Hernia, which has required him to eat through a feeding tube since birth. His mother Amy said they applied a couple years ago to the Children's Wish Foundation and were approved almost immediately.
"When the wish was granted two-years ago, we weren't able to take Dexter at that time due to his medical complications," explained mom, Amy Green. "Thankfully, you have five-years from when your wish is granted to take your trip and this year, Dexter was feeling good enough to go."
As a mom, Amy said it was wonderful to escape what can be a sometimes hectic life medical-wise.
"Having kids with medical issues is a task for everyone in the family. Me as a mom, I do most of the medical appointments to Calgary and stuff like that. So, it was just nice for all of us to forget about that and just play, be silly and have no worries."