A father and his two sons chopped enough wood to fill 80 pickup trucks and they had no intentions of selling it.
They gave it all away to people in need this winter.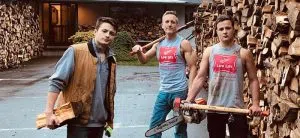 Shane McDaniel posted a message on social media saying "We had our first big freeze now and that's why this is so important. If you know someone who BURNS WOOD, and their looking at a cold house this holiday season; maybe someone elderly or with small children in the house…then please help us help them. My boys and I have cut and split nearly 40 cords of firewood this summer. It is seasoned and ready to warm homes where it is truly needed. It is more firewood than most people have ever seen, as I'm sure anyone who has driven past my house has noticed."
McDaniel lives in Lake Stevens, Washington, where a cord costs about $400. The McDaniels had 40 of them.
After receiving hundreds of messages, McDaniel says he plans to cut at least 100 cords next year.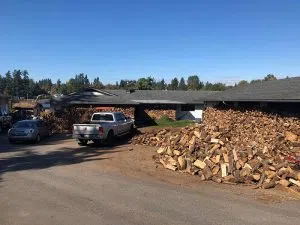 A new California law has put a leash on pet store sales, becoming the first state to ban retail sales of cats, dogs and rabbits in an effort to crack down on breeding mills.
A bill signed in October went into effect January 1st. Now pet stores can only sell cats, dogs and rabbits that come from local rescue groups, shelters or animal control agencies.
Pet stores will also have to maintain records for where each of those animals came from, and must include that information on their cages or enclosures. Store operators will face a $500 fine for any violation of the law.
An addition law that started on New Year's Day will further advance pet protections by allowing judges in divorce proceedings to consider the best interests of pets and create custody arrangements for them. Previously California law regarded pets as property.