Over the next few weeks, chances are you'll notice something new on the roads.  There's two new Alberta license plates coming, one sports an Oilers theme, while the other is a Calgary Flames license plate.  Well this is an exciting development for hockey fans… and all I can say is 'What took so long?'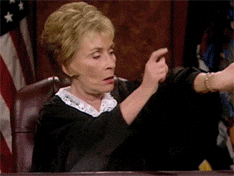 They cost $75 each and that money is split between the teams and the DMV.  When you order one, it'll take about two weeks to get your plate. They also said to expect more custom plates to be announced in months ahead, dedicated to sports teams or other themes.  
The other thing is trolling opportunities… a buddy of mine from Edmonton got transferred to Saskatchewan.  He got the Saskatchewan plate, and customized it to say /=S=/-kies. Which I thought was hilarious… how long before someone gets "C"an't Win or another troll message?  

QUESTION: So surely Eskimos and Stampeders plates are coming.  But could you imagine if the Alberta DMV approved a Saskatchewan license plate?  Would you buy one? How about a Tigers plate?
Got something you think we need to talk about on MY MORNINGS?  Email me: kim.johnston@jpbg.ca, or slide into my twitter DMs: @KimJohnston