A 51 year old single mom in Iowa just closed the deal on her first ever house last week, signing off on a mortgage that she'll be paying until she's 76 years old… a scary endeavor for anyone, beginning a mortgage at that stage in life.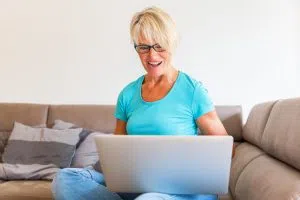 But to celebrate becoming a home owner, she called a friend to go celebrate with pizza and a couple of drinks… she also decided, just for kicks to buy a lottery ticket. After enjoying the 'ZA, and some good company, she decided to go home to call her 5 grandkids and invite them to the new house…
But right before calling them, she checked the lottery numbers… only to find that she had just won half of the Powerball Lottery, equalling $191-million dollars!  She says she's going to replace her 2002 Ford Festiva with 142-thousand miles (which is also pretty amazing), and of course pay off her 1-week old mortgage!
Love that story… I'm Kim Johnston, and that's the GOOD NEWS! Got something that you think we should fit into MY MORNINGS?  Email me: kim.johnston@jpbg.com, or slide into my twitter DMs: @KimJohnston