I'm the type of person that if I'm at home and the doorbell rings or someone knocks, I freeze wherever I am and hope they leave. Unless I'm actually expecting someone. I'm a creature of habit and plan out my day the night before. Every morning I get up, feed Huey and Cole and then take my coffee out on the balcony for 15 minutes of peace before officially starting my day.
I've lived in my current place for 4 years and shortly after I moved in… I started having a frequent visitor. They never asked if they could come chill but they are a welcomed addition. Meet Romeo…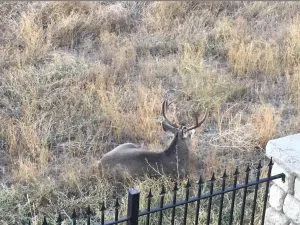 He first started visiting me when he was only a few months old. His mom would leave him below my balcony while she went out to get food and such. Over the years I've watched him grow up. And now he often brings a friend or two (or at one point there was 10 of them!).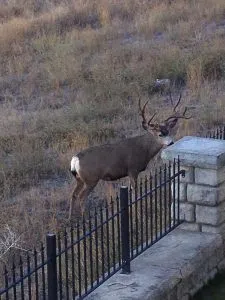 This was my view while having coffee this morning. Such a peaceful morning!