One local charity received a major donation this Thanksgiving weekend. The money donated will allow it to provide food to thousands of people. The Medicine Hat Food Bank is saying its thanks to Walmart Canada after it donated $17,021.
The money will go toward funding food bank initiatives like serving hundreds of lunches to schools in the city, feeding expecting mothers and tending to the community garden. In addition to the monetary donation, St. Patrick's and St. Michael's schools fundraised more than 6000 pounds of food for the food bank. The foundation says it's always looking for more contributions, especially with Christmas only a few months away.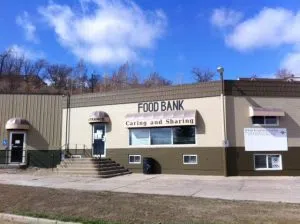 Chinese movie legend, and star of "Crouching Tiger, Hidden Dragon" Chow Yun-fat says he plans to give his entire net worth, a whopping $5.6 billion Hong Kong Dollars (that's $714 million USD) to charity. "My dream is to be a happy and normal person. The hardest thing in life is not about how much money you earn, but how to keep a peaceful mindset and live the rest of your life in a simple and carefree manner." The actor claims to spend only $102 American per month.
Apparently, he stays frugal by taking public transportation as often as possible and doing charity work instead of spending it on himself. He also had a Nokia phone for 17 years and only upgraded to a smart phone recently, when his Nokia one stopped working. He shops at discount clothing stores, because, he doesn't wear clothes for other people. As long as he thinks it's comfortable, then it's good enough for him.