You've heard of the dating term 'ghosting' or 'ghosted' right?
It's when you are talking with or dating someone then all of the sudden it feels as if they fell off the face of the earth. NO TEXTS, NO CALLS, NO NOTHING!
Well now there's a costume depicting the act of 'being ghosted'!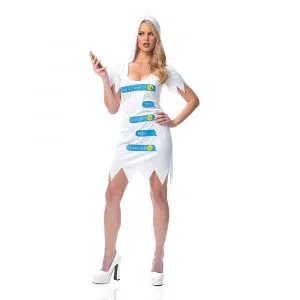 Is this the most millennial costume or what?!
Photo Source: https://www.partycity.com/ca/womens-ghosted-costume-P793288.html