Halloween is coming and 6 Flags amusement park in St. Louis wants to know if you are up for the challenge…the coffin challenge.
To celebrate their yearly Fright Fest celebrations guests will be offered the chance to stay in a 'slightly used' (no I don't know what that means either) coffin for 30 hours to win….sort of.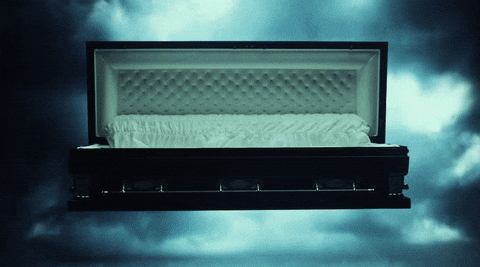 6 people will be chosen to spend their time in a 2 foot by 7 foot coffin. They will get a 6 min bathroom break every hour, all meals and snacks are provided and you are allowed to have your phone which they will provide charging stations for.
Sounds like less of a challenge but the prize isn't all that great either. Firstly you can chose to keep the coffin if you are that way inclined but the major prize..$300. Yep that's it..and you might not get it. If more than one person completes the challenge they will raffle off the prize to one of them meaning you could spend 30 hours in a coffin for nothing, well nothing but a more slightly used coffin.