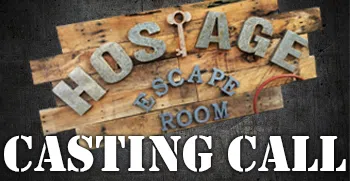 Weekday mornings at 7:05 the MY96 morning show will do a comedic reenactment of a popular movie scene.  Be the first to text in the correct Movie Title to win one admission to the Hostage Escape Room.
Monday to Friday at 7:35am MY96 reads all of the Birthday File Birthdays for that day. One lucky birthday winner will receive flowers from Beryl's Bloomers. Add your name to the file here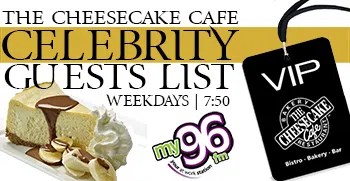 Weekday mornings at 8.05am MY96 morning team will play The Cheesecake Café Guest List. They will play a clip of a celebrity, call in and guest what celebrity is on the Cheesecake Café Guest List to win a $20 gift card to The Cheesecake Cafe.
On Mondays you can enter for the MY96 mugging by texting 403 4-5-8-3-96-1 with your name, phone number, work address and number of employees to enter win the mugging that day. If we select your workplace you will win MY96 mugs, delicious treats & coffee from McCafe & Bakery.